Find out how Pronamel has a key role in maintaining our users healthy lifestyle.
Healthy, white teeth start with strong enamel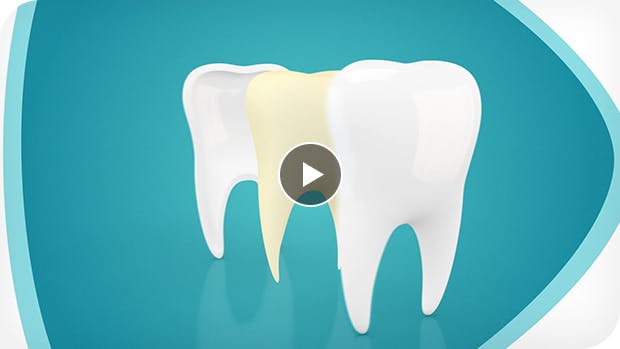 Tooth enamel is the visible, outermost covering of the crown of your teeth. Keeping enamel strong is important to maintaining good oral health. Acids in our diet, from frequent consumption of food and drinks with a high acid content can cause enamel wear. When tooth enamel is exposed to acids (from food, drinks or the stomach), it temporarily softens and loses some of its mineral content. As our weakened enamel is worn-away, the more yellow dentin layer underneath can become more visible making teeth look yellow and dull.
Pronamel is specially formulated to help provide protection against acid erosion and helps prevent enamel from weakening further. Pronamel actively helps to strengthen and re-harden weakened enamel every time you brush.